Sketch

Doodle

Create magic

Write
Go anywhere with your pocket-sized CREATE notepad and let the most beautiful places in Nigeria inspire you to unleash and refine the magic of pure creativity.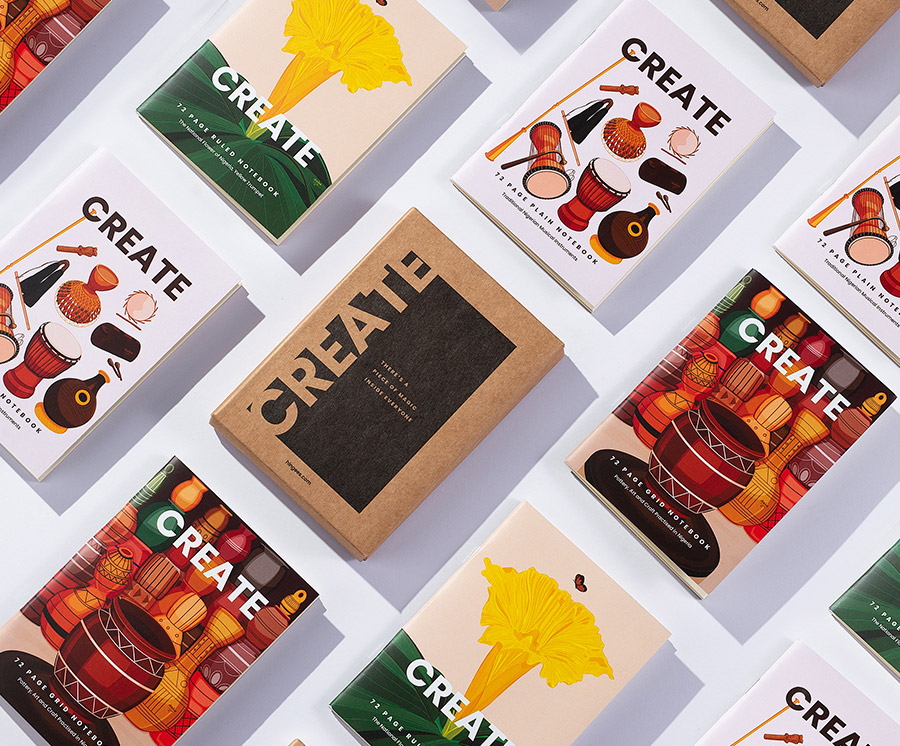 Be spontaneous
At 5.4 inches, a CREATE notepad is just as tall as an iPhone 6. Perfect for your pockets. That means you can take your CREATE notepad with you everywhere.
Be flexible
A pack of CREATE contains three unique notepads—one ruled, one plain, and one dotted. Pages to write and sketch ideas. And if you're unsure of what your idea looks like, pages of dot grid will guide you.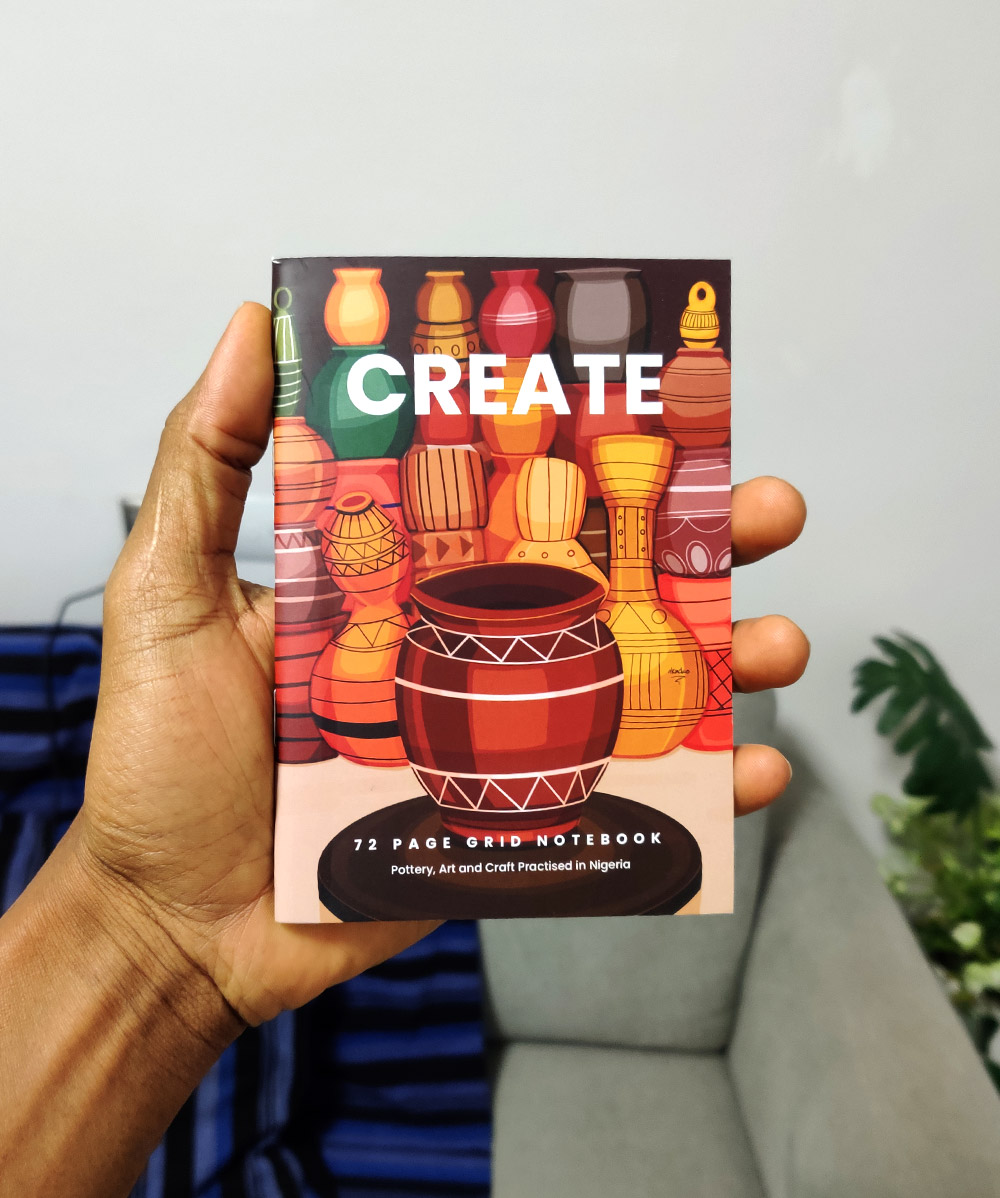 Be inspired
Each CREATE notepad holds one story about special landmarks in Nigeria with beautiful illustrations.
Be flexible
Put ideas down on paper and make your CREATE notepad an accountability partner. That way, every time you see your ideas, you make them better.
Introducing the second limited edition of our CREATE notepads, featuring the incredible designer and artist, Akachi Ogbonna.
This time, we bring you three new covers that draw inspiration from the vibrant tapestry of Nigerian culture. Each design captures the essence of our diverse heritage, celebrating Nature, Art, and the enchanting sounds that surround us
Lined, dotted, or plain, each one is a tool that helps you fulfil purpose. A confidante that births your ideas in their rawest forms. A partner that encourages you to refine those ideas and make them whole.
With a pack of CREATE, you're a storyteller. A creator..
Get CREATE for yourself or a friend
Why storytellers love CREATE
Carefully packed and sealed, a pack of CREATE is an exciting thing. Simply holding one just makes me want to sketch and write to my heart's content. When I got mine I was so torn between breaking the seal and getting pencil on paper. I love them.
In a world where there is an app for almost everything, it is great to find something so simple and yet so thoughtfully put together as a CREATE notepad. Super useful for me as a creative, whether to capture those wild & fleeting thoughts, visualize concepts & ideas, or sort through the chaos in my mind… the sentimental feeling of putting pen to paper in my CREATE notepad does the magic for me.
As a creative, a lot of the ideas I get are on the go. I love the fact the books are pocket-sized so I can always have them with me everywhere. Learning about new locations is the icing on top for me 😁
Fleshing out ideas with words is art, and that requires a canvas. One that allows you to paint out freely with your splendid colours of imagination. Typing doesn't cut it but the Create notepads do that excellently.
Want to know what happens behind-the-scenes at Hingees?